7-Person Hot Tub
Waterscape's most popular seller
Huge footwell
Never float lounger
The most popular selling hot tub at Waterscape, the Hydropool Self-Cleaning 770 is a 7-person hot tub that combines the perfect blend of size and performance. Its huge footwell with reflexology foot zones, Xtreme seat, never float lounger and a wide variety of seating depths make this the choice of many families alike. Exclusively designed zone jetting delivers a balanced, soothing massage and rejuvenating hot tub experience. It comes standard with 55 Hydrotherapy jets, Self-Clean technology, hydrowise triple thermal shield insulation system and LED lighting. Come in and see why this hot tub sells itself!
SPECIFICATIONS: Self-Clean 770
WEIGHT FULL: 4428 lbs / 2009 kg
WEIGHT EMPTY: 884 lbs / 401 kg
DIMENSIONS: 90″ long x 90″ wide x 39″ tall
VOLUME: 1608 L / 423 US Gallons
SEATING: 7
FEATURES:
Exclusive Self-Cleaning Technology
Hydrowise Triple Thermal Shield Insulation System
Pressurized Micro-Filtration
HydroClean Floor Vacuum
Versa Massage Hydrotherapy Jetting System
Non-Slip Steps
Ice Bucket
LED Lighting
STARTING FROM: $19,495.00
Colour Selector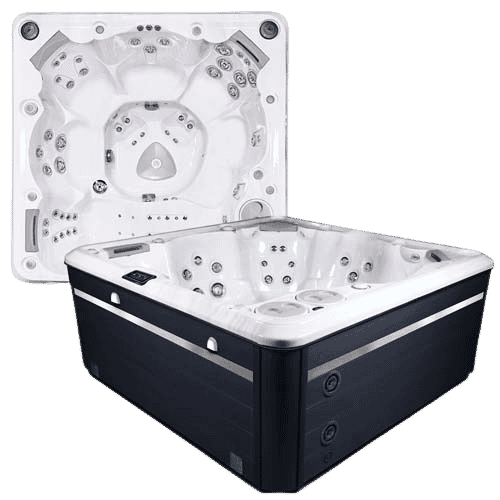 Select Shell Colour


Alpine Mist


Midnight Canyon


Silver Marble


Tuscan Sun


Pure White


Black Opal
Select Cabinet Colour


Driftwood Everlast


Midnight Everlast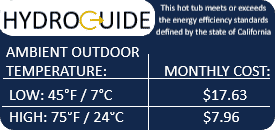 Signature Self-Cleaning Options and Features
HydroWise Thermal Shield System Hydropool hot tubs are engineered to be the most energy efficient swim spa in the world, providing 100°F / 37°C for pennies a day!

Hydropool Self Cleaning System Hydropool hot tubs filter 100% of the water every 15 minutes and is the most energy efficient filtration system in the world!

Hydropool Pure Water System Hydropool' Pure Water System is the smartest safest, easiest and most cost effective way to keep your hot tub or swimspa safe and sparking clear!

Automated Hydrotherapy Prgoram Hydropool platinum model include our Hydrother control, the world's only pre-programmed automated massage programs such as Leg Pain & Back Pain, Headache & Insomnia, Stress Relief and Sports Recovery.

Optional Upgrades Hydropool offers optional upgrades to enchance your expereience, including the Tranquility Package, Northern Falls Package, Chromatherapy package & Southern Lighting.

How They're Made Hydropool Hot Tubs and Swim Spas are manufactured in Mississauga Ontario Canada by experienced designers and engineers, ensuring that we continue to exceed our customer's expectations.
FREE HOT TUB BUYERS GUIDE
To learn how to select the perfect hot tub, download your free buyer's guide now by clicking below!
Self Cleaning 770 Hot Tub Gallery
Here's What Our Customers Have to Say