Canadian Made Automatic Covers
Covana is a Canadian manufacturer of automated hot tub and swim spa covers located in Drummondville Quebec. What if you never had to struggle to open a cover again? Now you can equip your spa with the most easily accessible fully automated cover that has one of the highest insulation values on the market.
Your automated Covana is more than just a cover. It provides you with comfort, privacy and safety as it also functions as a Gazebo with the option to add side shades. The automated gazebo style covers are made from state-of-the-art materials to survive Canadian warm summers and cold winters.

OASIS – Hot Tub Cover
The Covana Oasis is not only a hot tub cover, it's also an automated, state-of-the-art, easy-to-use gazebo!
When closed the Oasis cover creates a water-tight seal that reduces the spas heating cost as well as eliminating the need to replace your cover every 3 years.
When open the Oasis provides a modern elegant gazebo that protects you against rain, sleet, snow and harmful UV rays. Adding the optional retractable side shades will provide you with added weather protection and an intimate space where you can relax in private.
Enjoy a warm, friendly atmosphere and relaxing ambiance based on our specialized LED lighting system that has 7 colors for your convenience.
This cover can be used on square shaped hot tubs up to 8'x8'.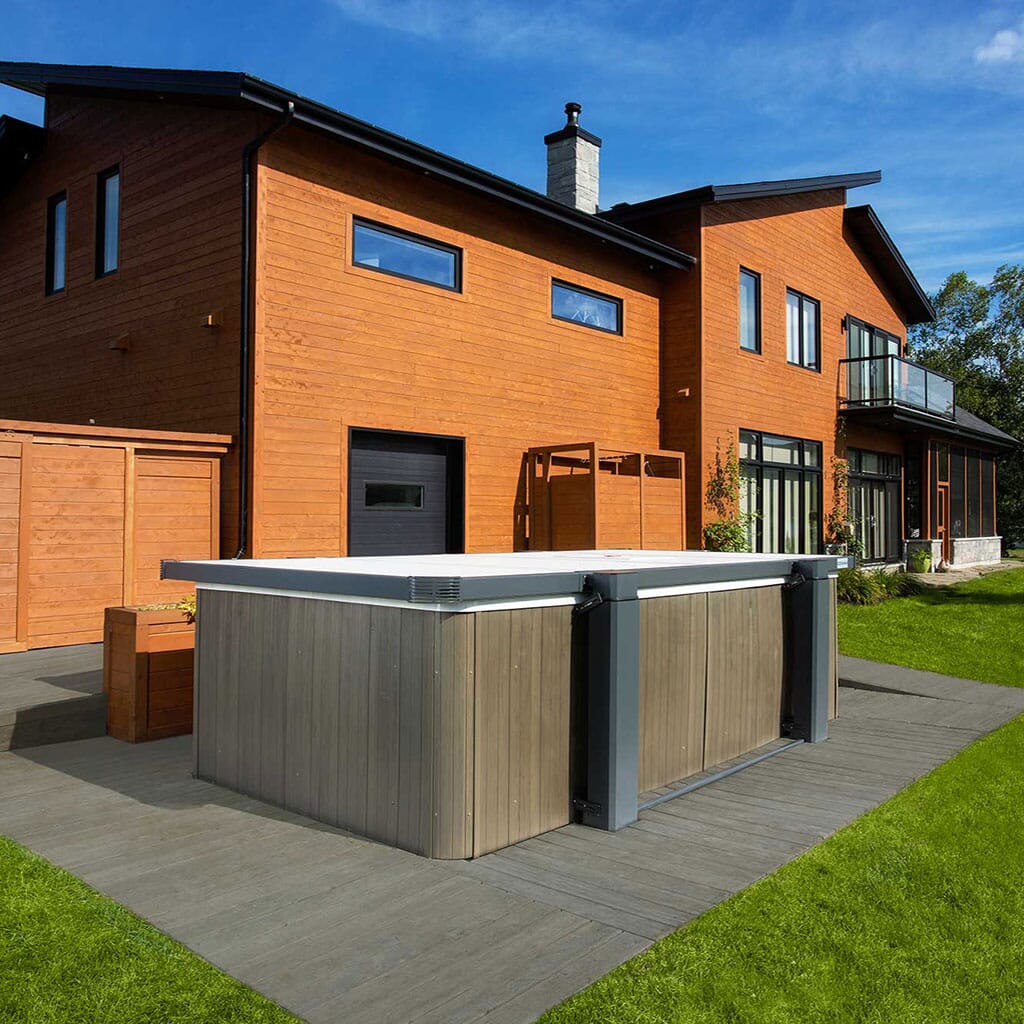 EVOLUTION – Hot Tub Cover
The Covana Evolution is a refined design with an elegant appearance designed for larger and different shaped hot tubs.
The Evolution offers various size options for square (7' to 8'), rectangular (8'x9' and 8'x11'), and round hot tubs (up to 8' diameter). We are proud to make elegance, security and ease-of-use available to you to make your spa experience an incredible one!